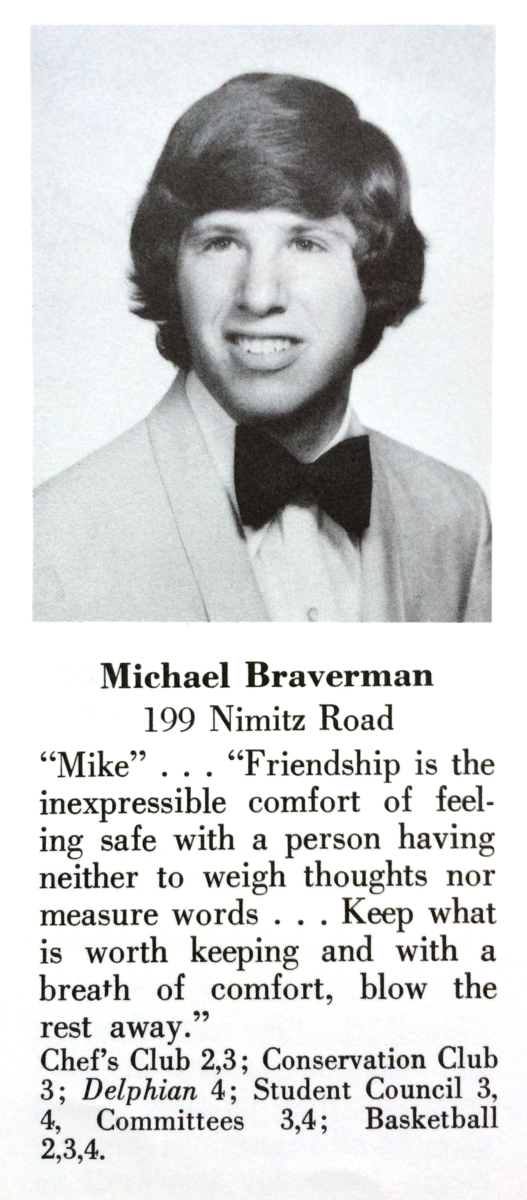 Michael N. Braverman, 62, of Glen Rock, died Friday, Oct. 6.

Born in Jersey City and raised in Paramus, he resided in California before moving to Glen Rock 19 years ago.

He earned his Bachelor of Science magna cum laude from New York University and his Master of Business Administration from the University of Minnesota. He was a software engineer with Hewlett Packard for 35 years.

A sports, history and film enthusiast, Michael most enjoyed socializing with his many friends in the neighborhood while walking with his "favorite girl," Lucy.

He was the loving, devoted husband of Kristine Larson Braverman and father to Joseph and William. He was the dear brother of Ellen (Mort) Mackof and uncle of Alexandra. He is survived by his "little" cousin and beloved family friend Stuart Roth. He was predeceased by his parents, Arthur and Barbara (Roth) Braverman.