Anne Marie Benson (Abenanti)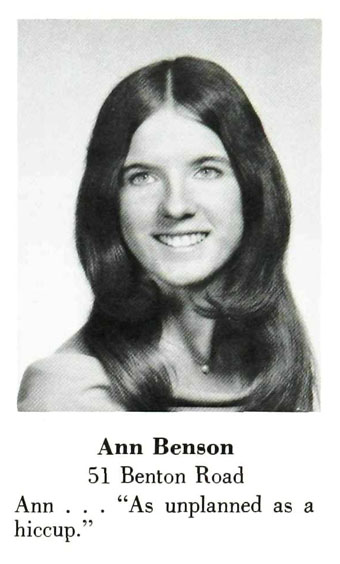 Anne Marie Abenanti, 57, of Naples, Florida passed away on April 10, 2012 at her home. She was born in Bronx, New York to William and Mary Benson on February 21, 1955. She had been a resident of Naples since 1998, coming from Lawrenceville, Georgia with her husband. For the last 10 years, she had been a property manager at Indigo Lakes. She was a member of St. Agnes Catholic Church, where she served as a Eucharistic Minister. She was an avid gardener and could keep any flower alive and beautiful.
She will be dearly missed by her loving husband of 29 years, Frank Abenanti; son, Gregg (Jennifer) Abenanti; daughter, Erin Abenanti; mother, Mary Benson; brother, Pat (Norma) Benson; sister Mary Benson; sister Debbie (Jim) Ross; sister Eileen Corona; as well as many nieces and nephews; and of course her loving pets, Butch, Jack, and Baby Girl.
She was preceded in death by her father, William P. Benson.