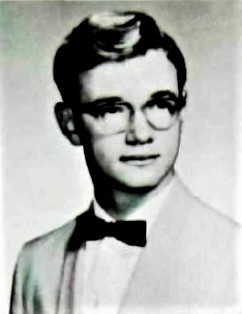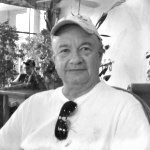 Robert McCarthy passed away on February 2, 2021, at the age of 72 from Covid related symptoms. He was born on October 25, 1948 in Hudson County, NJ to Eldon and Amelia Travaglini McCarthy of Weehawken, NJ. He graduated from Paramus High in 1966 followed by earning an English degree from Fairleigh Dickinson. He held many occupations: English professor, editor for a book company, car and Insurance salesman, UPS, newspaper delivery, dog groomer and he finished a career of 20 plus years with Electric Mobility. During his retirement he drove a van for BR Williams.
Robert is survived by his loving wife Eileen (Huskey) McCarthy of almost 50 years. He is also survived by his children Kevin (Amy), Kathleen, Sean (Jeanaye). He was a devoted Pop-Pop to his grandchildren Rebecca, John, Aidan, Austin, Arthur, April, and Autumn. In addition, he is survived by his sister, Susan (Michael) Kazala and his sister-in-law, Edel Huskey (Mark Schlageter) and a large loving extended family.
Robert and Eileen began dating June 15, 1968 and were married on July 10, 1971. Originally, they moved to Bloomingdale, NJ and had three children. In 1988 they moved to Woodstown and built their dream home together of owning a farm and raising the family. Robert loved Science Fiction, was a huge Star Wars, and Star Trek fan. In his younger years he played guitar, piano and sang bass. He had a passion for cooking and grilling. He enjoyed being outdoors, fell in love with hunting, and working with his tractor on the farm. He enjoyed traveling with his wife and going on many family adventures.
Celebration of his Life will be determined after the Pandemic. As he would say, "onwards and upwards."