David Alan Garvin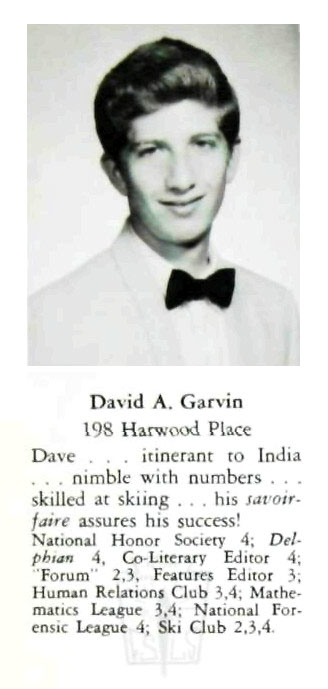 GARVIN, David Alan Harvard Business School Professor The C. Roland Christensen Professor of Business Administration, Harvard Business School, died on April 30,2017 following a long battle with cancer. At his passing, David, aged 64, was surrounded by his loving family at his home in Lexington, Massachusetts.
David was born on May 12, 1952 in New York City, NY to his wonderful parents, Joyce Solow Garvin and Aaron Garvin, and grew up in Paramus, NJ along with his marvelous sister, Dr. Vicki Lynn Garvin, now of Glastonbury, CT. David received an A.B. summa cum laude from Harvard College in 1974, where he was a member of Phi Beta Kappa, and a Ph.D. in economics from M.I.T. in 1979, where he held a National Science Foundation Graduate Fellowship and a Sloan Foundation Fellowship.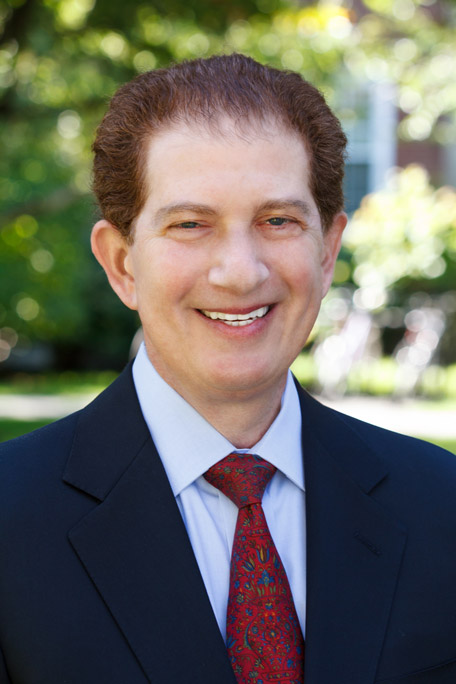 David joined the faculty of the Harvard Business School in 1979. He was a gifted and prolific scholar. His 1982 Harvard Business Review article, "Managing as if Tomorrow Mattered" (co-authored with Robert H. Hayes), won the McKinsey Award the following year; David went on to receive the McKinsey Award twice more and the Richard Beckhard Memorial Prize for his article on planned change and organizational development in Sloan Management Review. He served on the Board of Overseers of the Malcolm Baldrige National Quality Award and the Manufacturing Studies Board of the National Research Council.
Over his career, David specialized in general management, strategic change and organizational learning. Rethinking the MBA, co-authored with Srikant Datar and Patrick Cullen, was selected by Strategy + Business as one of the best books of 2010. David also produced over 70 case studies, multimedia exercises, and technical notes. Anyone who saw him in the classroom, whether in the MBA Program or Executive Education, can attest to his mastery of teaching (and his love of a good story to start off the discussion). David relished his long-time role as faculty chair for the Christensen Center for Teaching and Learning. He continued to embrace new pedagogies until the very end, working with HBX on a general management course over the past year.
What friends and colleagues will remember most about David was his incredible generosity. He was a true collaborator, a mentor, and a steadfast friend to countless HBS students, faculty, and staff. David made everyone feel as though their relationship with him was a special one and we all became better for knowing him.
David avidly supported wilderness preservation, and in his spare time, he was an accomplished mountain hiker and cyclist. But David's clear life priority was his passion for and commitment to his friends and family -- his beloved wife, Prof. Lynn A. Garvin, and his two daughters, Prof. Diana E. Garvin and Cynthia A. Garvin, PsyDc. Most of all, David enjoyed traveling the world with his "three ladies," exploring exotic locales and immersing himself in new cultures. David's courage, wisdom and integrity will continue to inspire all who knew him.
Harvard Business School Professor David A. Garvin Dies at 64 - News - Harvard Business School https://www.hbs.edu/news/releases/Pages/david-garvin-dies-at-64.aspx