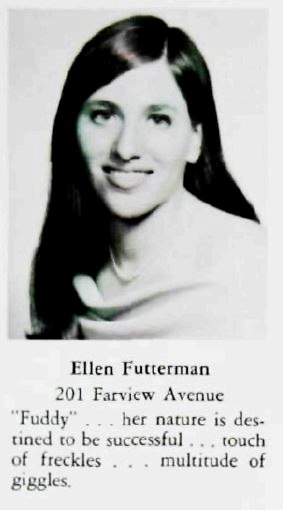 Ellen Futterman of Paramus, passed away on Friday, August, 18, 2017, surrounded by family.
Born in Elizabeth, NJ to Herbert & Selma Futterman and raised in Paramus. She graduated from Paramus High School and Hackensack Lyons Nursing as an LPN. She worked for many years as a nurse for Dr. Selma Mitchell. After raising her family she began working for the Paramus Board of Ed. She loved bingo, the beach, and most of all her dog.
She is survived by her son Justin Cantor, her brothers Bruce (Joan) and Mark (Jeri), her nieces & nephews Robyn (Barry), David (Kerry), Matthew, Carly, and Jamie and her newest grandniece Scarlett. She is also survived by her devoted dog Reggie.