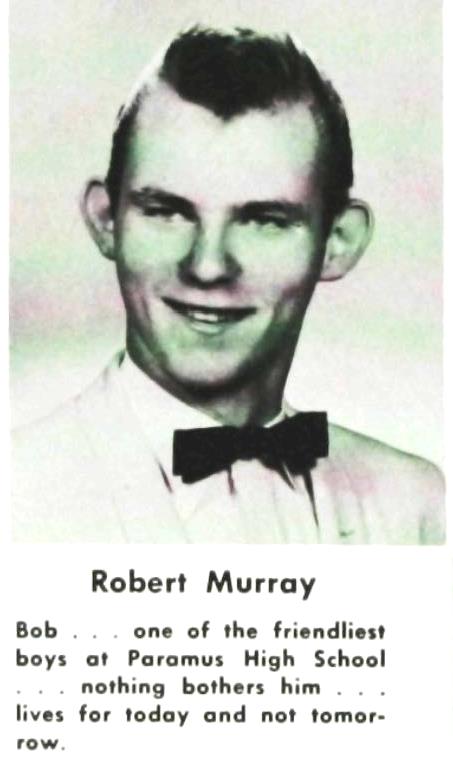 Bob Murray, 71, of Naugatuck, passed away peacefully on Thursday, Jan. 8, 2015 at Waterbury Hospital after a long battle with cancer. Loving husband, father, grandfather, brother and uncle
Born in Patterson, NJ on December 7, 1943 he was the oldest son of the late Alexander and Mary Murray. He graduated with class of 1961 from Paramus High School. After a brief time in the navy, he worked for 44 years for Pathmark supermarkets, starting in New Jersey and then transferring to Connecticut, retiring in 2005.
He was married on Sept. 9, 1967 to Joyce (LaMarta) Murray. Together they have enjoyed spending time with family (especially the grandchildren), collecting Dept. 56 houses & figures, adopting greyhounds, reading, and travelling to places like Canada, Martha Vineyards, the NJ Shore and Disney World. Bob was known for being able to entertain family and friends with stories.
Besides his wife of 46 years he is survived by his children, Dawn Johnston and her husband Greg of Bethel, Brian Murray and his wife Colleen of Wallingford; his grandchildren, Cameron and Kyle Johnston, Shannon, Erin, and Autumn Murray; siblings, brother David Murray and his wife Denise of Pompton Lakes, NJ and sister Jan Bloomer and husband Paul of Vernon, NJ; several nieces and nephews. He was preceded in death by his brother Allan Murray of New Jersey.