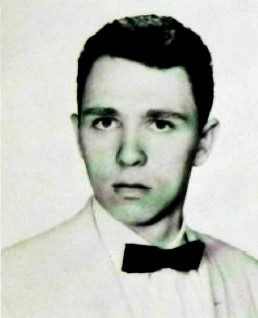 George A. Scott passed away suddenly and unexpectedly on December 23, 2020 in Wilmington, NC.
He was born on October 11, 1944, the son of William T. Scott and Marie Di Carluccio Scott, in the Bronx, NY. He was preceded in death by his sister, Elizabeth Scott Toolen. He relocated to Wilmington from New York in 2010 and spent some of the happiest years of his life here.
George is survived by his wife of 42 years, Judi, also of New York, NY, sons David Scott (Paula) and G. Darrin Scott, both of Wilmington, NC, grandchildren Christina, Kendall, Victoria and Abigail, all of Wilmington, NC, brother William Scott of Riverview, FL, sister Maryanna Scott Hudak of Magnolia, DE, and sister Rita Scott Collier of Bethlehem, PA. He was a loving and caring husband, father, grandfather, son, son-in-law, brother, uncle and friend to many.
George was a restaurateur for many years: he owned four different restaurants in NY, worked as a manager at Peter Luger Steakhouse in Brooklyn and for the last 10 years has been known to many in Wilmington as the dapper host at the front desk at the Bridge Tender restaurant in Wrightsville Beach; he thrived on the contacts he made with colleagues and customers.
He was a recent and avid golfer, enjoyed good food and fine wine, and loved to travel (Aruba and Italy were tops on his list). Music was so important to him; his tastes were eclectic, from Bach and Beethoven to The Eagles and Pink Floyd, with Pink Martini thrown in.
George was generous with his time and his person, always ready to help out in any way he could. He was a great host who loved having company come to his home and cooking and baking for them. He had such a good life, just too short; he got to use his gifts and pursue his loves and interests, and make a lot of people feel happy, loved, and looked after. George touched many lives, left so many wonderful memories