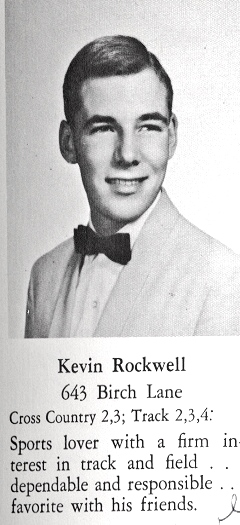 Mr. Rockwell was born December 2, 1947 to Elna Pederson Rockwell and the late Charles Rockwell in Brooklyn, New York. He received his Bachelor's Degree in Forestry from Paul Smith's University, New York and his Master's Degree from Stephen F. Austin, Nacogdoches, TX.
Mr. Rockwell moved to Columbus from Paramus, New Jersey and has lived here for about 41 years. He was a member of Mt. Vernon Church, Columbus, MS, where he enjoyed Bud Lambert's Men's Small Group. Mr. Rockwell served as a Corporal in the United States Marines from 1968-1970, and he was a Lumber Inspector for Southern Pine Inspection Bureau, where he retired after 23 years.
In his spare time, he enjoyed woodworking, primitive archery, target shooting, hunting, his Harley, his dogs-Moose and Dannie. Mr. Rockwell was also a member of MS Traditional Bowhunters and the NRA. He loved spending time with his family, especially his grandsons. In addition to his father, he is preceded in death by his daughter-Jennifer Ellen Rockwell.

Mr. Rockwell is survived by his wife-Dianne Rockwell, Columbus, MS; mother-Elna Rockwell, Grand Forks, ND; daughter-Megan (Derrik) Siems, Columbus, MS; sister-Dale Sitler, Saratoga Springs, NY; grandchildren-Rockwell "Little Rocky" Marcel and Kellan Eric Siems; and nephews-Justin (Billie) Sitler and Eric (Shannon) Sitler.