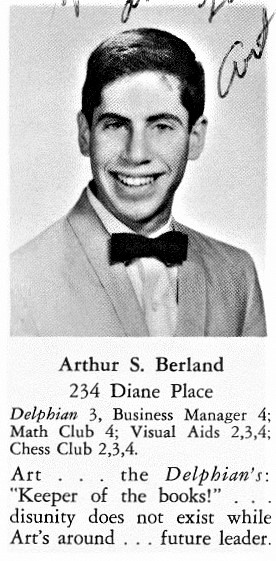 ARTHUR SANFORD BERLAND, 73, of Tampa, died Sept. 30, 2020. Born in Brooklyn, he grew up in Paramus, NJ and graduated from Paramus High School. He attended Northeastern University in Boston where he earned his bachelor of science degree in chemical engineering.
He worked for DuPont Chemical Company/Olin Corporation, at the Niagara Falls, NY plant before retiring and moving to Tampa. He was a member of Congregation Beth Shalom in Clearwater, where he participated in a weekday minyan group and was a regular participant in Shabbat services.
He had a goal of reciting all the publicly recited Haftarah and was just two readings shy of his goal. He was involved with the Boy Scouts of America and was an Eagle Scout and served as troop leader and scoutmaster. He was known for his Hanukkah dinners, his passion for bicycle riding and love of the water and sea shelling.
Survivors include his daughter Rebecca Berland; brother Mike Berland; and one grandson.