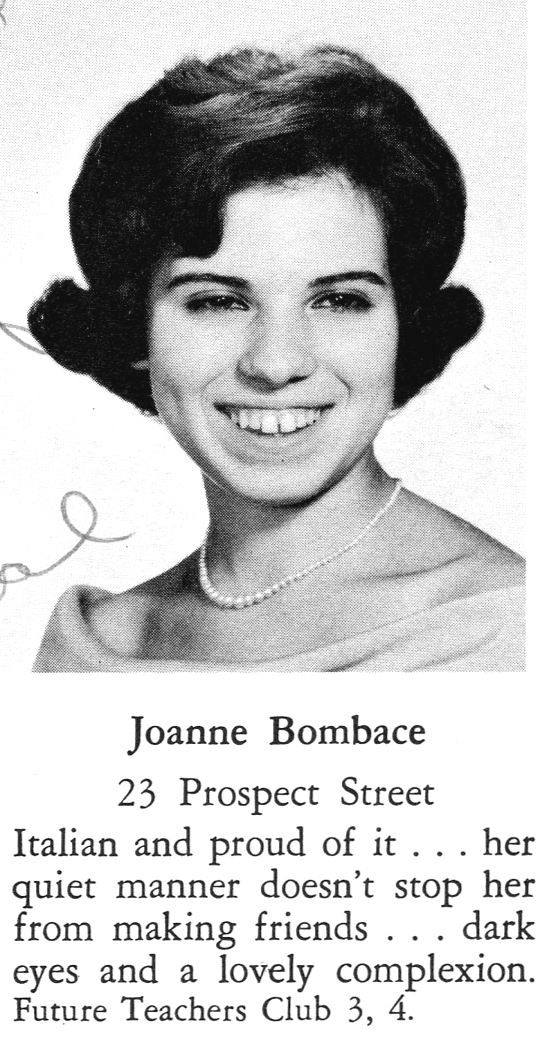 CARLINO
Joanne (nee Bombace), age 66, of Paramus, died on December 5, 2012. Born and raised in Lodi and Paramus, NJ, she graduated from

Fairleigh Dickinson University

with a degree in teaching. She taught in the Paramus school system for several years prior to having children and becoming a stay at home mom. She went back to teaching for 15 years at St. Peter's Parish School in River Edge retiring in 2002, and was a parishioner of The Church of the Annunciation in Paramus where she was also a religious education teacher.
In addition, Joanne volunteered at the Valley Hospital, Ridgewood.
She is survived by her husband of 43 years, Paul P. Carlino, Jr., her mother, Anne Bombace, a son, Paul J. Carlino and his wife Rebecca, two daughters, Christine O'Farrill and her husband Paul, and Cathleen Carlino, three grandchildren, Gabriel O'Farrill, Maya Carlino, and Jonah Carlino, a brother, Joseph Bombace, and two sisters, Pamela Anderson and Toni Termini. She is predeceased by her father, Joseph A. Bombace.