Paramus High School
Home of the Spartans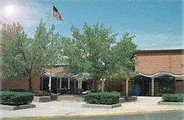 In Memory
Allen M Tundel - Class of 1963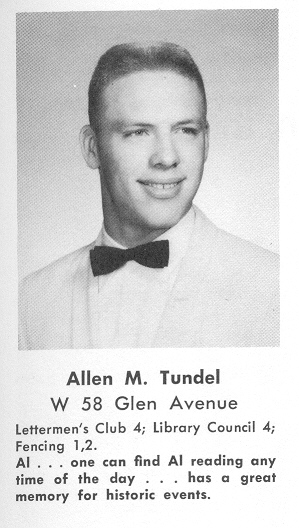 WINDHAM -- Allen M. Tundel, 69, of Windham, went to heaven to be with the Lord on Aug. 15, 2014, at the Gosnell Memorial Hospice House after a short illness.
He was born in Brooklyn, N.Y., on April 5, 1945, the son of the late Harold and Alice (Frohlin) Tundel. Allen graduated from Paramus High School in New Jersey. He attended Lutheran Collegiate Bible Institute in New Jersey for two years before enlisting in the U.S. Air Force. He served his country honorably until his discharge in 1969 as a Staff Sergeant.
After military service, Allen was employed by the Westbrook Police Department from 1969 until his retirement in September, 2008. In 39 years of service, he was a patrolman for many years, retiring as a Sergeant. During his career as a police officer, Allen received two letters of commendation, one pertaining to the Rite Aid robbery.
Allen was an active member of First Lutheran Church in Portland where he served as a leader on council, usher and on various committees. He formerly was a member of Faith Lutheran, North Windham, serving as treasurer. Allen's love for the Lord prompted him to volunteer at The Root Cellar and the soup kitchen. He was known for his keen desire to help others which he exercised regularly.
Allen was a loving husband, father and grandfather. He shared 46 years of marriage to Betty Ann (Noyes) of Windham and adored being 'Papa' to his young grandchildren. He enjoyed reading science fiction, newspapers and playing computer games including solitaire. In addition to his wife, family members include his two sons, Andrew Tundel and his wife Irina of Manchester, and Paul Tundel and his wife Shannon of Topsham; four grandchildren, Emily, Kevin, Ashlynn and Connor; two brothers, Peter Tundel and his wife Sandi of Minnesota, and Stephen Tundel of Pennsylvania; and several nieces and nephews. He was also survived by a sisters-in-law, Carol Tundel of Massachusetts and Cynthia Whitehead of Standish.