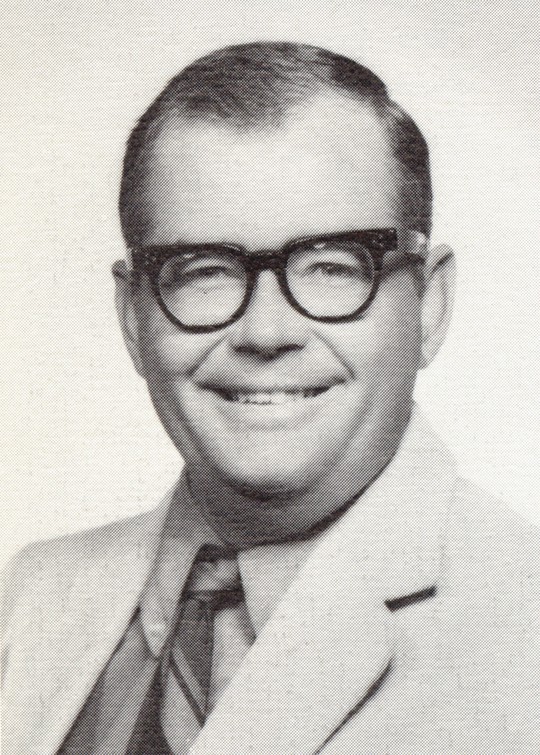 The deep baritone that carried Norman Allen through his career as a Paramus High School music teacher and choir director also was familiar to fans of the Houston Astros. In retirement, Mr. Allen was the team's spring training announcer — the "man with the golden throat," according to the Orlando Sentinel in Florida.
"He had a very distinctive, beautiful voice," Gail Allen said of her husband, who died on Feb. 23 after a long illness. He was 77. Mr. Allen cut an imposing figure during 27 years at Paramus High. He stood 6-foot-6, and his booming voice and no-nonsense demeanor made him seem even larger. Students adored him. He was "Uncle Norm," the teacher who conducted with a knitting needle. "He gave so many of us a safe and magical place to spend our high school years," one former student reminisced on Facebook. "Somehow I know he'll be conducting a choir in heaven and announcing a baseball game there, too."
Besides his teaching and choir duties, Mr. Allen announced school athletic events and helped coach boys' soccer. He retired in 1985, moved to central Florida and landed a gig as public address announcer at Osceola County Stadium, where the Astros have spring training.
Mr. Allen became locally famous for his a cappella rendition of "The Star-Spangled Banner." He reprised that role at the 1998 Little League World Series and occasionally traveled to Houston to sing the national anthem before Astros regular-season games. "Each time I'm invited to sing, I feel thrilled at the opportunity," he told the Sentinel in 1998.
Mr. Allen, formerly of Bergenfield, most recently lived in Herkimer, N.Y. He is survived by his wife of 53 years; his children, Linda Allen of Herkimer, Carol Camizzi of Tenafly, Helen Allen Truitt of Warwick, N.Y., Charles Allen of Herkimer and Jan Allen Fleming of Herkimer, and 10 grandchildren.
Posted in behalf of Judy Iraci (Class of '67)
We choir members loved this man. He was such a supportive teacher and a gentle, humble, accomplished human being. It is sad to lose such a person, but we are all the better for having known him and for having had the opportunity to work with him.
Our choir reunion was held in Florida in 2002. I especially loved seeing the video since we were supposed to be able to order a copy of the video taken of our performance, but it never seemed to materialize. What a wonderful memory of a cherished weekend with our beloved choir director.
Posted in behalf of Phil Fontana (Class of '64)
Mr. Norman Allen: some thoughts/memories that come to mind at this time that are meaningful to me.
In my four years in the choir/chorus, around all the other activities so many of us participated in, in the course of his banter between songs during erformances/concerts, Mr. Allen used to single me out as his "poster boy" to get other boys to join the choir. Needless to say, the upwards of 100 voice choir had a disproportionately low number of males. So, Mr. Allen was always soliciting for more boys to try out & join.

Over the years in his pitch for boys, he would point to me as a Cross-Country runner & Track man, then over the years adding Letterman, Honor Society, & then Student Council President. My other unique & fond memory was that Mr. Allen & I collaborated together musically. To this very day, the hand written sheet music sits on my piano here in my home this very minute!
What transpired was that I wrote a corny old type song/melody & words, having a father deep into Barbershop Quartet singing. Mr. Allen helped me in response to my plea & wrote out a four-part Barbershoip arrangement for male voices. He did it in "no time flat," a few days later, coming to PHS with my hand done sheet music now with his added four part harmony! What a thrill to this very day! It is a prized possession, as I said, sitting on my piano.
Now you can't beat that as an example of the impact of a teacher upon his student.

Phil Fontana - PHS '64
Posted in behalf of Link White (Class of '60)
Mr. Allen, too, was one of my favorites during my high school years, especially, because singing has always been my favorite hobby all my life. It was Mr. Allen who chose me to do a solo, which I did, by singing "All Come All Ye Faithful" during one of the Christmases of our sophomore or junior year, don't remember which.
We had some great people as our teachers during those years. We were very fortunate.
Posted in behalf of Ricky Veyhl (Class of '63)
Sorry to hear of Norm's demise. He not only directed the choir but was also the booming announcer's voice at many sports events, for PHS at the Teaneck Armory Pageant of Bands, and part of the spring band concert.
He started at PHS right after college and wasn't much older than we were. His connection with the students was very personal and remained so after his retirement.

The choir reunion was held in honor of Norm Allen as a surprise over the weekend of July 22, 2002 at The Grosvenor Resort, Lake Buena Vista, FL, near Orlando, near where he lived. Norm's mother, who died a few months later, was there, too, full of energy.