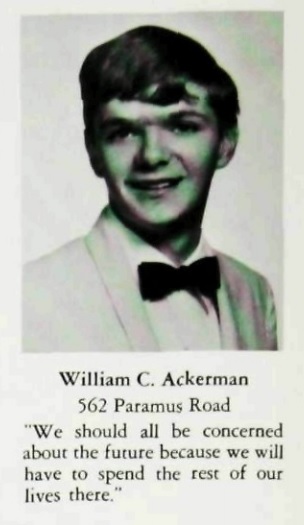 William C. Ackerman
, of Belgrade, Maine, died Monday, Jan. 27, 2014. He was born in Ridgewood and spent most of his life in New Jersey between Paramus, Hackensack and Beachwood, before moving to Maine ten years ago. He was a graduate of Paramus High School and an owner operator of Ackerman Transport.
He loved hunting, animals and the outdoors. His kind heart, generous spirit and quirky sense of humor were evident to anyone who knew him.
He is predeceased by his mother, Miriam Ackerman (Monro) and his brother, Percy Ackerman, III. He is survived by his father, Percy Ackerman, II of Belgrade, Maine; his daughters, Amy Ackerman-Ruch, Amanda Barton and her husband Bob of Toms River; his brother, Joseph Ackerman of Montague, NJ; his sister, Miriam Smith of Long Beach, CA; his beloved grandchildren, Bryan, Jacob, Owen and Anna as well as many nieces and nephews.