Paramus High School
Home of the Spartans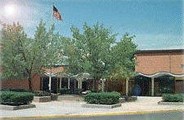 Click Here for Upcoming Reunions
---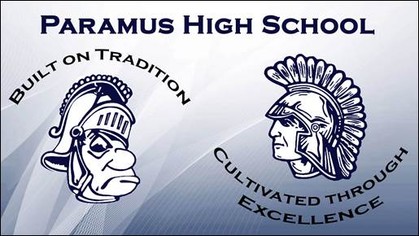 ---
Photo Op of the Month
February 2018
---
Now and Then
---
Below is the "Now" photo taken last week in San Francisco. It pictures Mike Danylchuk ('67), a member of the 1962 Paramus Recreation Team, along with his brother Bobby ('66) and Sgt. Keith Matthew, the head of the San Francisco Police Department's Marine Unit in the middle.
Left to Right
Bobby Danylchuk ('66) - Sgt. Keith Matthews - Mike Danylchuk ('67)
---
The "Then" photo is a classic shot of that 1962 team with many familiar names. I remember Coach Bernie Garis being a Paramus policeman, and a standout football player at Hackensack High. He was part of that group of kids who were allowed to graduate from the high schools they has attened before PHS was completed in 1958.
If you recognized any of the coaches without complete names, let me know who they are and I will update the picture.
1962 Paramus Recreation Team
Photo Courtesy of Joe Miceli ('68)
Top Row - Coach Vinnie ???, Artie Knight ('67), Bobby DiMaria ('67), Glen Morschauser ('67), Stu Clark, Chris Carroll ('68), Roger Franklin, Pete Matura ('67), Mike Danylchuk ('67), Larry DeLorenzo ('67), Martin "Skippy" Zirk ('68), Coach John Feista.
Second Row - Coach Bernie Garris, Ricky Bell ('71?), Glen Besserer )'68), Cliff Zanker ('68), Unknown, Bill "Willie" Nutland, Joe Miceli ('68), Jim Loughran ('68), Steve Rog ('68), George Williams ('68), Simon "Butch" Small, ('68) Coach Attenboro???
Bottom Row - Fred Maloney ('67), Al Sanzari, Larry Brady ('68), Rick King ('67), Steve Petriella, George Malloy, Rich Weigman ('68), Gary Bernstein, Chuck "Black Bart" Bartolomeo ('68).