Paramus High School
Home of the Spartans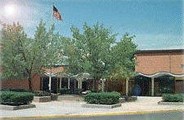 Upcoming Reunions
Paramus High School Class Reunions
---
Paramus High School Class of 1977
40th Reunion
Date: November 4th, 2017
Time: 8:00 p.m. until ?
Place: The Crown Plaza Hotel
50 Kenny Place
Saddle Brook, NJ 07663
201 880-8250
Cost:
$89.00 + $5.00 credit card service fee if tickets are purchased before 10/04/17
$99.00 + $5.00 credit card service fee for tickets purchased after 10/04/17
Service fees are waived if payment is made by check. Send your check to:
Reunions Unlimited, Inc
P.O. Box 150
Englishtown, NJ 07726
Please include your full name, mailing address, cell or daytime phone number, and name of reunion you are attending.
A late payment of $10.00 will be added to all payments received after the RSVP date. (The RSVP date is one month prior to the date of the reunion.
Refund provided only upon fifteen days written notice prior to the reunion. There will be a 50% service fee charged per person in the event of a refund. Admissions are not transferable.
Your purchase of any tickets for the aforementioned event (the 'Services') constitutes your acceptance of the offer stated for the Services, and your intent to be bound by all terms, conditions and policies of REUNIONS UNLIMITED, INC. applicable to the services, including without limitation cancellation and refund policies.
Please retain this information as no tickets are sent!
The Package Includes:
and best of all; your friends and memories of Paramus High School!
---
Paramus High School Class of 1968
50th Reunion
When: April 14, 2018
Where: Biagio's Restaurant
299 Paramus Road
Paramus, NJ 07652
201 652-0201
Includes Hor D'oeuvres, hot buffet, and dessert
Please Contact Nancy Hayunga for details at:
include "Reunion" in the subject line
---
Paramus High School Class of 1973
45th Reunion
A message from Francine Santano Smith.... Reunion coordinator...


When it gets closer I will inform you of the price. The last one was wonderful as all the others but that one we lucked out and had that whole end of the building to ourselves. Hopefully there will be no weddings again and be able to enjoy the same as last time. Lol.
Hope to see all of you there. Had many new classmates show to that one and it was great seeing all of you. Start saving those retirement pennies now. Lol.
I look forward to this every 5 years because I wasn't involved in high school so much and you all have been so wonderful to me all these years. It's always a pleasure and worth it too see everyone.
Please take care n hope to see you all then. Love to all!!!! Fran
When: October 6, 2018
Where: Woodcliff Lake Hilton
Chestnut Ridge Road
Woodcliff Lake, NJ 07652
Tel.