Paramus High School
Home of the Spartans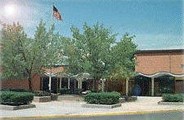 Upcoming Reunions
Paramus High School Class Reunions
Paramus High School Class of 1960
60th Reunion
Saturday, June 27, 2020 - 6pm-11pm
Holiday Inn Hasbrouck Heights
Hasbrouck Heights, NJ 07604
A delicious dinner, full open bar and music are included on SATURDAY .. saturday .. in the beautiful room overlooking the GARDEN ... and pool. For those arriving on Friday night we will meet at the hotel bar as in the past. On Sunday morning we are again planning breakfast before checkout. Contact Betty Wedemeyer Murrison at
beachbetty@aol.com
or Lucill
e at lyokell@hotmail.com or 917 981 5730 with questions.
Send your check for $130 payable to Lucille Yokell.
This amount includes the coveted JOURNAL.
Rooms have been reserved at the special rate of $135 plus tax (14.625% - subject to change) per night and are available June 26, 27 and 28, 2020. Check in is 3pm; check out is 11am. At this time there is no facilities fee. Reservations must be made by May 24, 2020, by calling 855 846-7309. Refer to Paramus High School Class of 1960 Reunion and group code PHS or go to www.meadowlandshi.com, enter arrival and departure dates and PHS in the group code in order to receive the special rate.
If you are not able to attend and would like a copy of the JOURNAL please send your check payable to Lucille Yokell in the amount of $25 so that it reaches Lucille by April 1, 2020.
Please remember - you do not have to attend to be included in the JOURNAL. Simply write and send what you would like included in the JOURNAL so that it reaches Lucille no later than April 1, 2020.
136 East 56 Street 5L
New York, NY 10022
---
Looking forward to seeing everyone on June 27.
---
Paramus High School Class of 1970
50th Reunion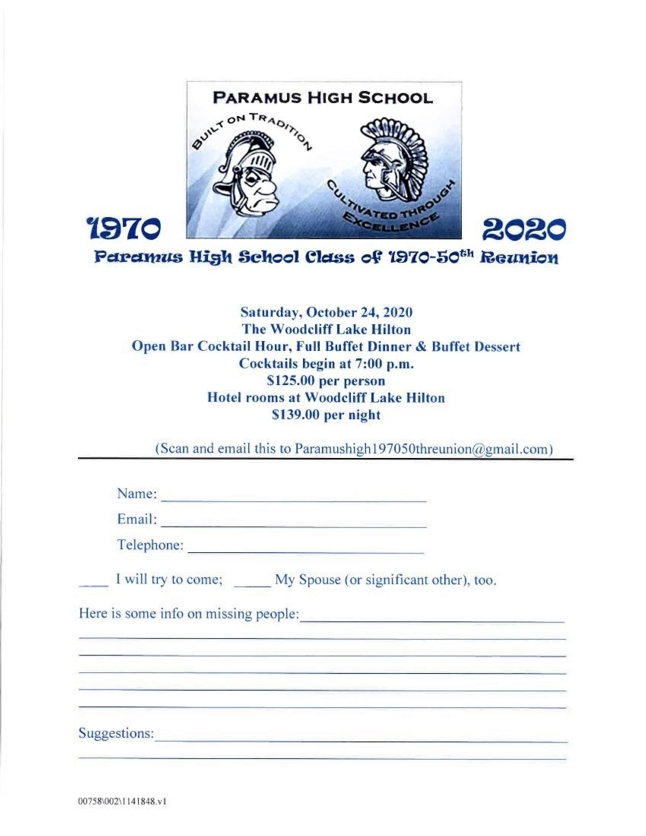 ---