Paramus High School
Home of the Spartans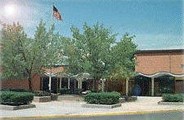 Upcoming Reunions
Paramus High School Class Reunions
---
Paramus High School Class of 1979
40th Reunion
When: October 26th 2019 7:00 pm to 11:00 pm
Where: Sheraton Mahwah - 1 International Blvd.
Mahwah, NJ – 201-529-1660
Cost: $80 per person
Join us for an amazing night of food, fun & friendship. Admission includes dinner with advance confirmation.
There will be a cash bar available.
R.S.V.P. with check payable to: Paramus High Class of '79
Micheline Lanzetta
318B County Road
Tenafly NJ 07670
or venmo: @Micheline-Lanzetta

Special Sheraton $129 overnight room rate block under "PHS Class of '79"
E-MAIL ADDRESS FOR INFORMATION - Phsclassof79reunion@gmail.com
---
Paramus High School Class of 1964
55th Reunion
When: November 23, 2019 7:00 pm until we drop
Where: Knights of Columbus
79 Pascack Road, Washington Twsp.
201 664-0422
Cost: $TBD
Friday, Saturday, and Sunday activities being planned!
---
Paramus High School Class of 1969
50th Reunion
When: Thanksgiving Weekend 2019
Where: TBD
Paramus High School Class of 1960
60th Reunion
When: June 27, 2020
Details to follow

To be sure you receive all the details please send your contact information to
Lucille Yokell, CHME at
lyokell@hotmail.com or call 917 981 5730.
---
Paramus High School Class of 1970
50th Reunion
From Thomas Wells
50 years is just one year away so I am putting out the word to set up an organizing group for a 50th Class fo 1970 Reunion. I will hold a meeting on Wednesday June 26, 2020 at 7:00 pm at my office at 12 Route 17 North in Paramus. Attendance in person best, but by phone or Zoom will be fine too. Let me know you are interested and we will work out the details.
---